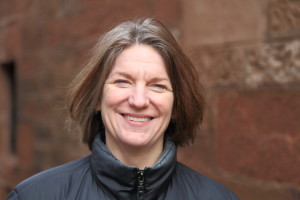 My approach to the history of ideas is rather like that of an anthropologist. I treat the past as a series of foreign cultures whose mental outlooks, prejudices and assumptions are different from our own. My research seeks to recover and make sense of how people, living at different times and in different places, conceptualise their own and rival religious faiths, scientific paradigms, national identities and political utopias.
I have particular expertise in nineteenth-century English Catholicism, twentieth-century Czechoslovak political history and Communist-Catholic relations in Eastern Europe during the Cold War.
My best-known publications are English Catholic Devotion (Oxford University Press), 'Christianity in Western Europe from the Enlightenment' in A World History of Christianity, and Czechoslovakia: The State That Failed (Yale University Press).
My next book, Christianity behind the Iron Curtain, will also be published by Yale University Press.
I supervise PhD and MPhil students in modern European history, especially English Catholic and modern Czech and Slovak history.
I was nominated for a Teaching Excellence Award by my students. My teaching and research were also made the subject of a feature article in the Times Higher Education.

My work on Czechoslovak history has attracted the attention of governments, diplomats and policy-makers.
My latest book, Czechoslovakia: The State that Failed, was widely reviewed in the press, discussed on radio and television, and featured at international writers' festivals.
For further details click on the following pages (above):
Research Impact, Media & Public Engagement, Publications, Postgraduates, Teaching, Background, Current Activities